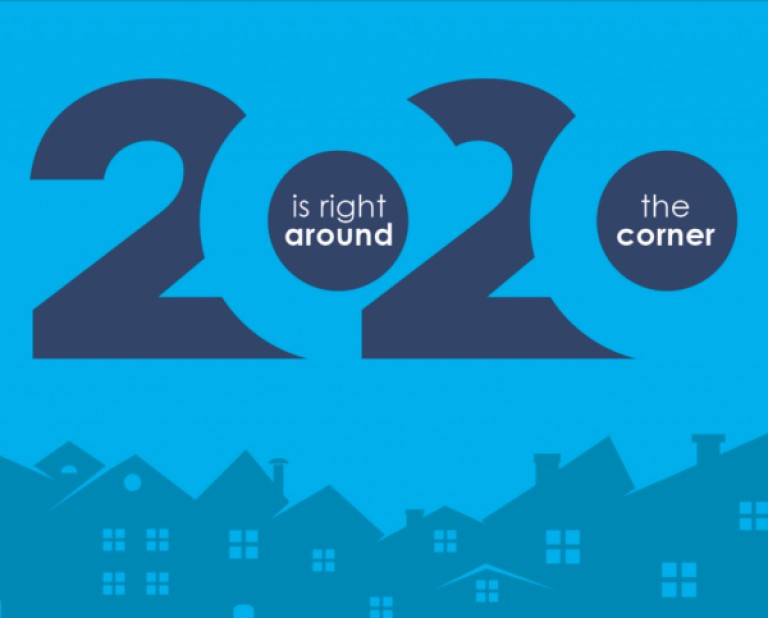 If a new decade means a new home, start thinking about your move now with an initial home valuation
As we approach the end of the year, and look ahead to a new season in our lives, we start to make resolutions and goals to make the next year our year. High on the list every year is to find and move into a dream home, and 2020 could be the year you make this a reality. Yet as such a mammoth idea, can it be pulled off?
The answer is yes! And the time to start planning and researching is now. Statistics by Rightmove and Zoopla have consistently shown that from Boxing Day throughout the beginning of the year, the number of people looking to buy rises steeply.
If you want to move in 2020, can you afford to miss out on this prime time?
You might not have time between Christmas parties and visiting the in-laws to have a good de-clutter and clean, but have you thought of doing your homework on your home value?
Get an online instant home valuation
Using online tools
such as this one
, you can find out the value of your home in just a few clicks. It's so easy to do, you can do it at work, on the commute, or sitting on the sofa in front of the TV at night. This tool uses data from millions of property records to give you the best possible estimate, but won't take into account any extra work you've put into the property or what condition the property is in.
Use the Internet to get a handle on property prices
Fill your down time with a good trawl of the internet to see what properties are available in your area - it helps to see what competition your property would be up against and to get an idea of a what a realistic asking price might be.
Nothing better than a bespoke valuation
No matter how good your online research skills may be, there is no replacement for an experienced estate agent's valuation. In this bespoke valuation, the agent will look at your home with an expert eye to figure out what someone would pay for it. They will take in the state of your home, any extensions, room conversions, or renovations and consider the current market and demand to generate an accurate selling price range.
A good estate agent should also be able to provide you with what are called "comparables" – properties that have sold in your area that are similar to your own.
What your Internet research could reveal when choosing an estate agent
While doing your Internet searches, take the time to register with an estate agent who can provide you with expertise and professionalism. Search their website for evidence of the reassurance of great reviews– others will have done the vetting for you and picked the best of the best. It's also great to check that they offer extensive marketing for your property and will keep you updated at every point in the process so you feel comfortable and listened to.
When the Queen's speech is over there will be nothing left to do but start getting buyers through the door.
Even if you are not ready to start getting people through your door right now, we can start lining up buyers and promoting your property while you celebrate the holidays and then you get on with your big moving plans when you are ready in the New Year.
Get started today by clicking
HERE
to complete an online home valuation.
---

Book a Valuation
Or call us today on 01245 500599