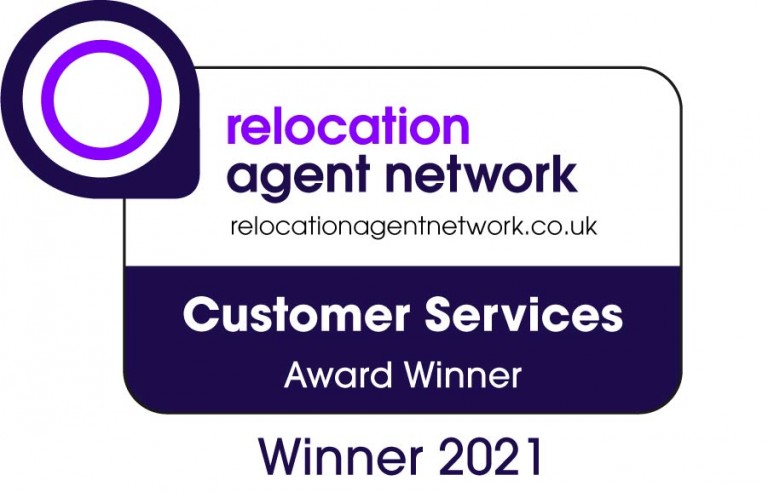 The Directors and our team are all celebrating today after winning an Award at the Relocation Agent Network 2021 Conference & Exhibition.
Bond Residential was one of just nine estate agents across England, Scotland and Wales to win a Customer Service Award. Each winner was deemed to be the most successful in
helping customers relocate, by working with fellow member estate agents.
The Importance of Working Together when Customers Relocate Member agents working together is an important element of Relocation Agent Network
membership. Should a customer plan to relocate to another area of the country, their local Network agent can recommend a member in the destination or departure location to assist
in their move. Relocation Agent Network has selected each of their members as the Local Expert in their area, which means they can offer customers the very highest standard of
service and local knowledge.
Held at the Hilton Birmingham Metropole on Friday 3 December RAN Live was hosted by television broadcaster and technology journalist, Georgie Barrat.
Steve Wiggins said of the award win, "We are so proud to have won this Customer Service Award. It reflects the commitment and hard work of the entire team. If you're thinking of
relocating into or out of the area, get in touch today as we're your Local Expert for the area." Relocation Agent Network's Managing Director, Andrew Scott said, "Congratulations to
Bond Residential on this accolade, it is thoroughly deserved. As an integral part of Relocation Agent Network, members provide customers with a unique service. The Customer Service
Awards, recognise Network members who relish the opportunity to help relocating customers to their very fullest potential."
Relocation Agent Network is made up of selected estate agents in England, Scotland, and Wales.
---

Book a Valuation
Or call us today on 01245 500599