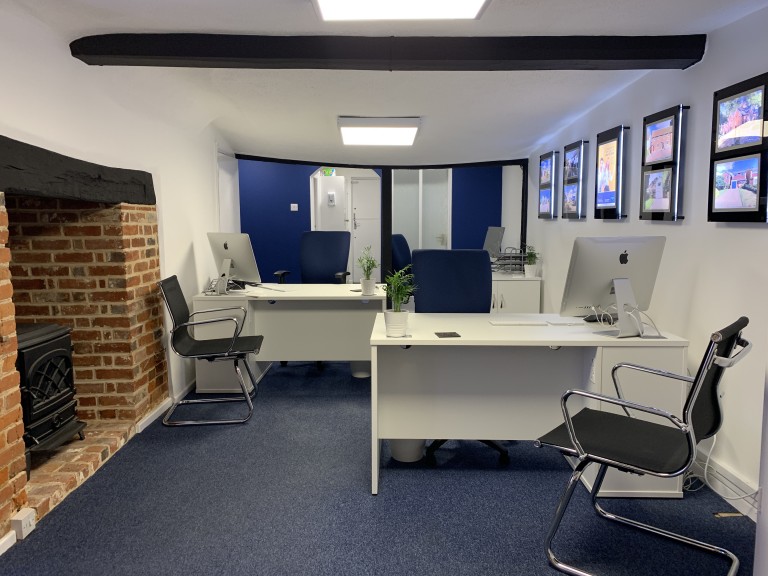 This month we're celebrating the forthcoming opening of our new branch in Danbury!
We're excited to announce our new estate agency branch opening in January 2019 in the beautiful village of Danbury. The opening of the Danbury branch means that we will operate three offices in the Chelmsford area, and it demonstrates once more how our company continues to achieve outstanding growth.
It also demonstrates the strong public demand there is for our different approach to the moving home, one which places a greater focus on satisfying the individual needs of buyers, sellers, tenants and landlords in an ever-changing housing market.
Why is the new branch so important to us?
One of the key benefits to the new branch is that we are now able to ensure that our client's homes are marketed to the widest possible audience by providing them with coverage from both village and city centre offices. This helps ensure that we achieve the highest possible prices for our clients.
The refurbishment of the space creates a modern, comfortable environment for clients to talk to us about their needs and ideas - as we make it part of our company ethos to listen to our clients throughout the process of their home sale/let.
We won't limit our marketing to just this area though. We are members of Relocation Agent Network. This is a national network of around 600 selected estate agents. All members are independent businesses, hand-picked after thorough checks to identify them as, in Cartus' opinion the best independent estate agent to represent Relocation Agent Network in their area. The Network provides coverage in more than 800 locations throughout England, Scotland and Wales. There are Relocation Agent Network members in major towns, cities and rural areas. By working together Relocation Agent Network can assist families buying and selling property around Britain. Relocation Agent Network is highly selective, and membership is based on certain criteria being met such as quality of service, local knowledge and professionalism resulting in membership approved on an invitation basis only.
We are also members of The Guild of Property Professionals and are able to market our clients' properties at our London Property Exhibitions. These will be held regularly throughout 2019 at our associated office in Park Lane, Mayfair.
We also feature our client's homes in our luxury lifestyle and property magazine – Bond Living.
Our approach to moving home, combined with our extensive knowledge of the areas in which we operate, have helped us to establish ourselves as one of the most trusted and respected agents in the area.
We are confident that our professional, fresh and exciting approach provides residents in this beautiful location with a service which is unrivalled in the area.
So, if you're thinking of selling or letting your home or looking to buy or let another home then please feel free to pop in for a coffee and chat to Steve and the team in our newest branch.
---

Book a Valuation
Or call us today on 01245 500599