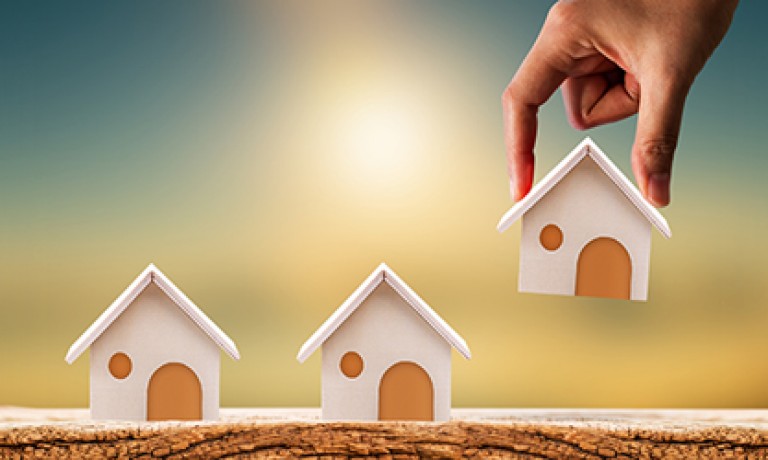 The demand for your rental property is huge right now, with demand per available property spiking last year by 250% above the 5-year average, while the demand for rented homes remains 10% higher than this time last year.* Interestingly, many landlords who have reached retirement age are selling part or all of their portfolios, giving you the chance to rapidly expand your portfolio with rental-ready properties.
Rents are increasing
Your investment is secure. Rents have increased by 20% in the past three years, increasing by 11.1% in the past twelve months to March 2023.* This means you have the financial means to reinvest in your portfolio, finance improvements, and meet legislative changes. With such great returns on investment, you are a safe bet for banks.
New opportunities
Smaller, more energy-efficient homes are in demand; increasing numbers of students are looking for accommodation; and a widening demographic of people are renting for longer. With larger homes arriving on the market with good scope for negotiation and development, the opportunities are endless. It's no secret that larger homes are selling a little more slowly than those in the first-time buyer market. The opportunity to buy a larger property and transform it into multiple lets is, provided you get the numbers right, a fantastic way to increase your rental yield.
More buy-to-let mortgage choice
There are over 2,400 different mortgage deals available if you are buying a property to let.* If you are buying an existing portfolio or an existing rental property, then you are far more bankable than starting from scratch. This will mean you can rapidly expand your portfolio without hesitation and established rental properties may have tenants living in them already.
Buy rental-ready properties
Some landlords who are retiring or have not done their research have been scared by legislative changes. Choosing to sell their rental-ready, buy-to-let properties gives you the opportunity to rapidly expand your portfolio. Every industry goes through big changes at some point. The Renters Reform Bill is currently passing through Parliament, and though it will not become law for some time, some less informed landlords are exiting the market, citing this and other legislative changes as the reason. The reality is that if you do your research, all these changes will protect your investment and create more opportunities for you to prosper.
Talk to your agent
Knowledge is the key to unlocking the secrets of success in the buy-to-let market. This is imperative in today's reforming rental market. With so many changes taking place and so much to think about the right agent can guide you along the right road. A great investment starts with finding the right property, and that starts with the right agent. Managing your property and placing good tenants, which is becoming increasingly important, is something a good agent prides themselves on, not to mention local market knowledge and a vast database of buyers, sellers, and tenants.
Get in touch today to see how we can help take your property portfolio to the next level.
---

Book a Valuation
Or call us today on 01245 500599