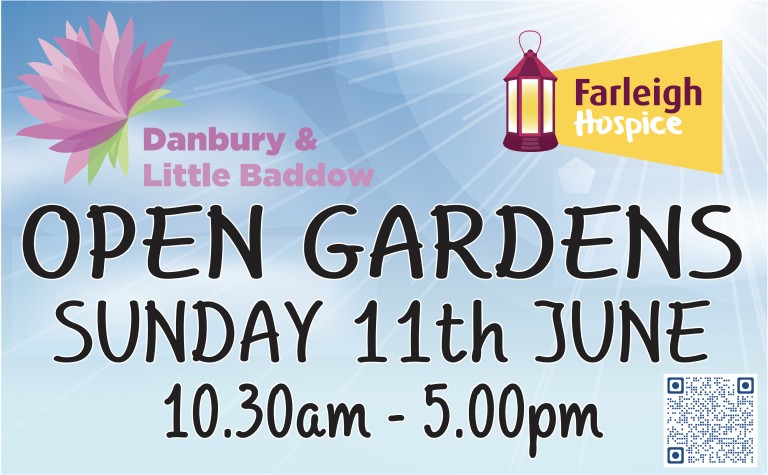 Over 20 amazing gardens open to the public, some lovely gardens opening for the first time.
The Danbury and Little Baddow Open Gardens Open Day in June is not only a lovely day out, but it can also be a very helpful day! Why? I hear you saying!
Well, if you are having trouble getting inspiration for a specific part of your garden or want to redesign your garden completely but don't know where to start, then what better way than having a look at other gardens!
Our garden owners will be happy to talk about their lawns, lakes, and lavender and hopefully their beautiful gardens will give you lots of ideas. You never know, next year you might like to open your garden to raise much needed funds for Farleigh Hospice.
Building on last year's success, we will again be having activities on the green at Eves Corner as part of the day. We will have stalls selling local crafts, jams, cakes, family fun and much more.
We are pleased to be able to offer free transport around the gardens, made possible by our kind transport providers.
You can purchase tickets from our Danbury office before and on the day or at the gardens, or the green on Eve's Corner where you can also browse a range of stalls selling local crafts, jams, cakes and much more.
---

Book a Valuation
Or call us today on 01245 500599