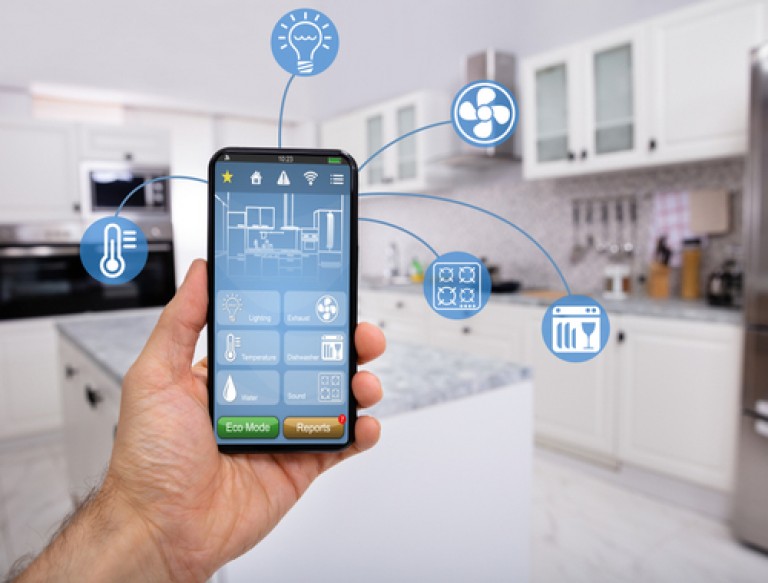 What is smart home technology, exactly?
It's gadgets and gizmos that help you control and secure your home remotely, and cut your energy usage and bills.
You can control when you lights and heating come on and off - via a smartphone app. That Saturday lie in becomes a touch easier when you can switch the hot water on right from the comfort of your bed. If you're like me, you'll be glad to eliminate worrying about whether you've locked the back door, as you can just do it remotely, literally from anywhere in the world with just an internet connection.
This sort of automation is also proving very helpful to those with disabilities, giving them a level of control they wouldn't ordinarily have.
If you want to invest, companies like Control4 can fit out your entire home with smart technology. If you're on a budget though, or just want to keep it small-scale, there are lots of affordable products out there that can make your home that little bit smarter.
Belkin's WeMo
This gadget provides wireless control of your home appliances and electronics through a motion detector - so you just wave to switch the TV, lights etc. on and off. It's simply a sensor that you plug into the wall – and it detects motion up to ten feet away.
Nest Home Control
Nest is another popular home automation product. It is a 'learning thermostat' that allows you to control your thermostat remotely using an app. It also has a number of modes that assist you in energy saving. It's an attractive bit of kit that is easy to install and helps you schedule your energy usage.
LightwaveRF Energy monitor
As well as these complete automated technologies, you can equip your home with a cheap and efficient energy monitor. These will monitor your electrical usage and help you to cut your bills. The best of these on the market will display your usage in real time on your smartphone or tablet.
The LightwaveRF energy monitor displays real-time energy consumption data on your Smartphone, iPhone, iPad or iPod Touch. The great thing is you can monitor your domestic energy usage from anywhere in the world while on holiday or travelling.
More and more of these technologies are being developed and designed to make our lives easier and more eco-friendly.
We've just shown you a little taster here- take a quick look online to see what else is out there, and be prepared to never know how you lived without them!
---

Book a Valuation
Or call us today on 01245 500599