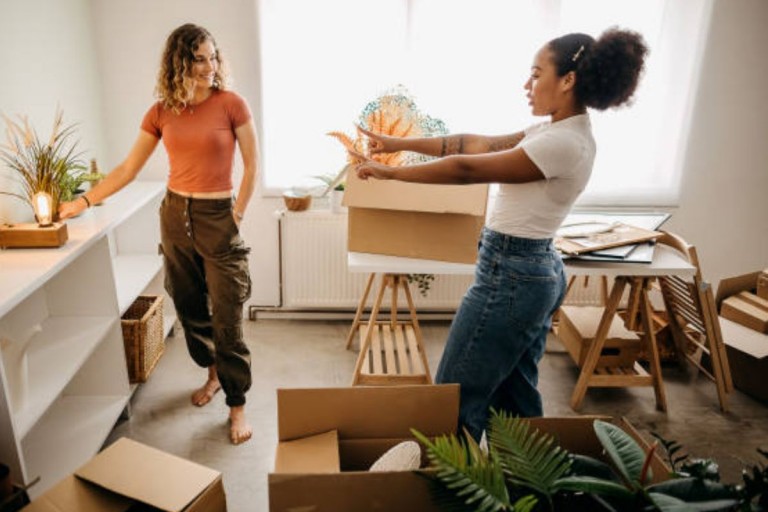 The demand for rental homes is incredibly strong, with national average asking rents outside of London reaching a new record of £1,231 per calendar month in the second quarter of 2023.* More people are renting than ever before, so your property won't stay vacant for long when you are in between tenants. In fact, if you use a letting agent, they likely have a list of prospective tenants ready to move in. This means that if your property is in need of redecorating, you don't have much time.

Inspect your property
Before your tenants move out, inspect your property. Document any pressing issues with notes or photographs using your phone. Planning is crucial and will save you time. Therefore, it's always advisable to have your team prepared well in advance of your tenant's move-out date. This proactive approach ensures you won't be delayed while waiting for highly sought-after tradespeople.

Choose a neutral colour palette
Opting for a neutral colour palette doesn't have to be dull. Neutral colours tend to create a sense of light and space, making it easier for your tenants to coordinate their furniture with your property. If your property is furnished, adopting the same neutral approach is advisable, as it broadens your property's appeal.

Be practical
It might be tempting to cut costs by using budget-friendly products, selecting high-quality paint and materials ensures the longevity of your hard work. Fixtures and fittings that are of good quality will make your property more appealing and increase its desirability. This helps to attract responsible tenants who are more likely to care for their home.

Functionality
Put yourself in your tenant's shoes. Consider how you can make the property more user-friendly whether it's improving storage, enhancing the kitchen or bathroom, or adding modern, energy-efficient appliances and lighting. Sometimes, small changes can make a significant impact.

Less is more
Create space with ample lighting, bright neutral colours, and minimal clutter. A good deep cleaning and fresh paint can make your property appear spacious and modern. This allows your tenants to personalise each room. Well-presented flooring, perhaps refreshed to remove imperfections, and attractive blinds all contribute to making your property a more inviting home.

Improvements
Time is of the essence, but if you choose to make improvements, they will add to the value of your property. Focus on key areas like the kitchen and bathroom, as these have the most significant impact. Whether you decide on a total refit or simply choose to paint the tiles to give them a new lease on life, it all contributes to a happy home and more content tenants.

Don't overlook the outdoors
Outdoor areas have become increasingly important for many people. Elevating an outdoor space can significantly boost your property's demand. Painting the decking or adding a covered, all-year weather-proof seating area is like adding another room to the house. Keep the garden simple but well-maintained to make a positive first impression and enhance the property's curb appeal.

Consider a managed letting service
A fully managed letting service handles tenant placement, deposit management, references, and, after your property's redecoration, ongoing maintenance. This helps to protect your hard work and investment in both the long and short term. Being a landlord today is demanding, and it's becoming increasingly important to follow new legislation. A managed service frees up your time and ensures your property investment remains on track.


Interested in optimising your property investment with a managed letting service? Contact us today.
---

Book a Valuation
Or call us today on 01245 500599